Main content starts here, tab to start navigating
Experience culinary opulence like never before
Unparalleled Luxury and Culinary Excellence
At La Caille, we believe that flawless service is the key to creating truly remarkable moments. Our dedicated team of attentive professionals is committed to ensuring that every aspect of your private dining experience is flawlessly executed. From personalized menus and wine pairings to impeccable table settings and discreet service, we leave no stone unturned in delivering an unparalleled level of hospitality.
Savor the artistry of our world-class chefs as they craft exquisite menus tailored to your preferences. Drawing inspiration from seasonal and locally sourced ingredients, our culinary experts curate a symphony of flavors that will tantalize your taste buds. From delectable appetizers to decadent desserts, every dish is a masterpiece, thoughtfully plated to excite both the eyes and the palate.
La Caille offers private dining experiences for parties of 2-45 guests.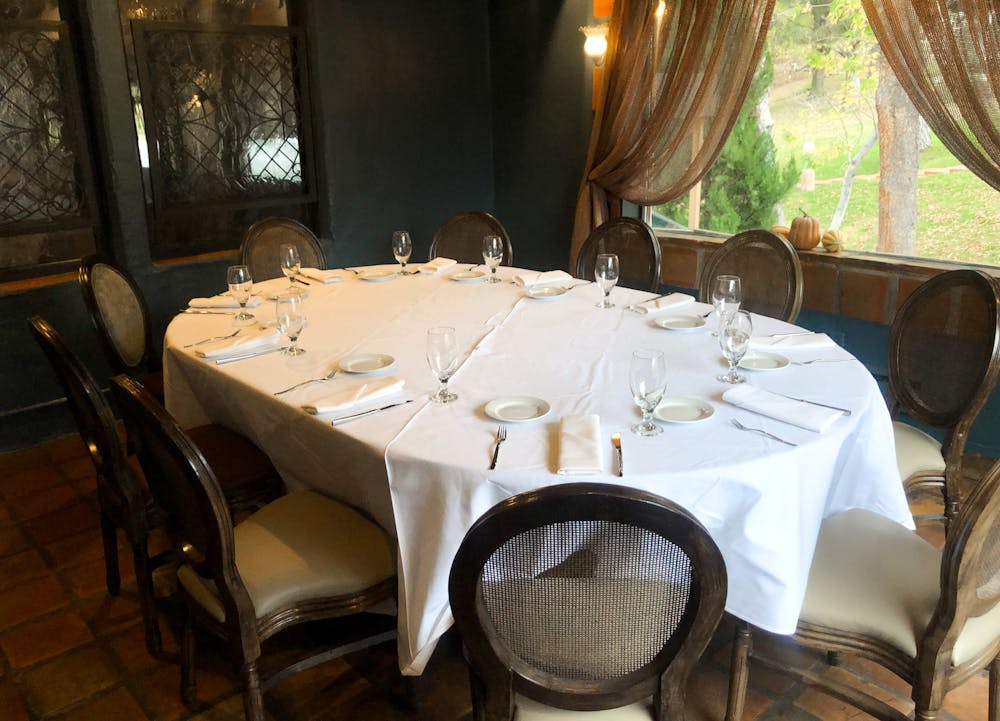 Reserve the Kings Table
The Kings Table is the perfect setting for private executive dinners, birthdays, anniversaries, or any special celebration for groups of 12 or fewer guests. The room is a completely private space on our main dining room floor, with views of Little Cottonwood Canyon and our beautiful estate vineyard. The rental fee for the kings table is $250 on weekdays, $350 on weekends. The rental fee does not include food & beverage. Holidays are subject to additional fees.